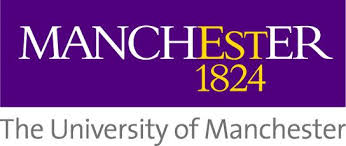 COVID-19: The University has issued guidance on research in the COVID environment. Please ensure you read the guidance carefully and obtain any required approvals before beginning recruitment or data collection.
A word document version of this guidance is also available.
Please also see UoM's Covid-19 FAQ site for more information.

**********

Important: If you are requesting a signature from your supervisor/PI or you are logging in to respond to a signature request and see a warning similar to the below displayed on the signature page, please do not proceed until the update has been run.

The individual who created the application must log in and follow the on-screen prompt in the message bar to update the form and then re-request any signatures.
Your application will NOT be submitted if you try to sign when an update is pending.
**********
When you sign an application you will now see a message confirming the signature was successful and that you application will be placed in a queue for submission.

You will receive a confirmation email a short time later to confirm the application has successfully submitted.

If you do not receive an email confirming submission within 1 hour of signing, please refer to the troubleshooting section of the FAQ
**********
System updates:
15/10/2021 Updates and clarifications to guidance text & questions across all forms in response to user feedback
30/03/2021 Minor changes to school and division templates as requested. Clarifications added to section B on collaborations.
16/02/2021 Updates and clarifications to guidance text & questions across all forms, updates to human tissue section, updates to UREC feedback form.
In addition to a number of critical updates, these releases incorporated some new system functionality which has enabled us to simplify the application process and improve the overall system usability.

Please note, the updates are mandatory as of the dates and times above and any user with an application in progress will need to update their form before it can be submitted.
**********
To proceed to your Work Area, please click the Log in button in the upper right hand corner of your screen or the Home button in the upper left hand corner of your screen.