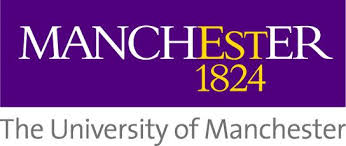 Important: If you are requesting a signature from your supervisor/PI or you are logging in to respond to a signature request and see a warning similar to the below displayed on the application signature page, please do not proceed until the update has been run.

The individual who created the application must log in and follow the on-screen prompt in the message bar to update the form and then re-request any signatures.
Your application will NOT be submitted if you try to sign when an update is pending.
**********
When you sign an application you will now see a message confirming the signature was successful and that you application will be placed in a queue for submission.

You will receive a confirmation email a short time later to confirm the application has successfully submitted.

If you do not receive an email confirming submission within 1 hour of signing, please refer to the troubleshooting section of the FAQ
**********
System updates:
09/02/2023 Critical system update to resolve a bug
07/02/2023 New route for third party panel provider studies. Updates to guidance text and changes in response to user feedback.
28/10/2022 Updated information on travel insurance, new route for solitary autoethnography, links to PIS template for anonymous survey studies, enhancements to usability, updates to Psychology Division names.

10/08/2022 Updates to guidance text and changes in response to user feedback
20/01/2022 Critical system update
Please note, the updates are mandatory as of the dates and times above and any user with an application in progress will need to update their form before it can be submitted.

**********
The Ethical Review Manager will shortly undergo a significant overhaul in order to make improvements to its accessibility and user experience. To that end, we would be grateful for your constructive feedback and suggestions for improvements, please use the Qualtrics survey link to provide this feedback. We also welcome constructive feedback on the PIS and Consent form Templates.

To proceed to your Work Area, please click the Log in button in the upper right hand corner of your screen or the Home button in the upper left hand corner of your screen.